• california • event • Japan fair • Japanese Culture • japanese products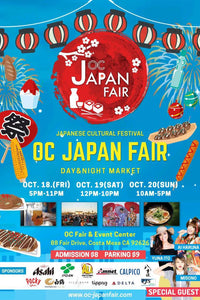 OC JAPAN FAIR 2019 Grab your friends, and celebrate one of the largest Japanese cultural festival in Southern California. Enjoy the experience of shopping, tasting, and learning about Japanese culture. There will also be live performance, games, Kimono models and more!! OC Bath and Body will bring our products! 10.18th (FRI) 5:00PM-11:00PM10.19th (SAT) 12:00PM-10:00PM10.20th (SUN) 10:00AM-5:00PM@ OC FAIR&EVENT CENTER88 Fair Dr, Costa Mesa, CA 92626Regular Admission Fee $ 8 (Online or Entrance) / Children 6 and under & over 65 are FREENo Pet Allowed (Service Dog Only) BUY TICKETS: https://adentope.thundertix.com/events/151287
---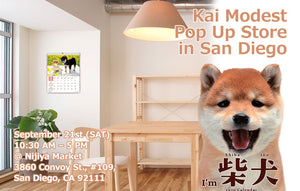 Pop Up Store in San Diego Saturday, September 21st 201910:30 AM – 5 PM@ Nijiya Market3860 Convoy St., #109, San Diego, CA 92111 Come and try! We have one-of-a kind unique products! Pet accessories, towels, cosmetics, inscents, earnings, and more.   
---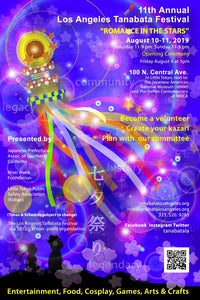 August 10 - 11, 2019Vendor Booths Time10th (Sat) 11:00am – 9:00pm11th (Sun) 111:00am – 4:00pmin Little Tokyo
---
• japanese products • nijiya • sale • shiba inu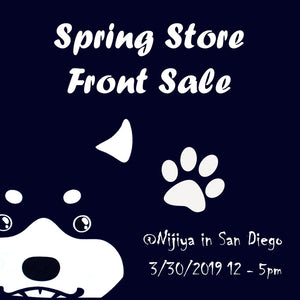 SUN MARCH 30, 2019 | 12 PM – 5 PM PDT LOCATION: Nijiya in San Diego3860 Convoy St #109,San Diego, CA 92111 Our adorable and unique items will be sold at store front of Nijiya in San Diego (3860 Convoy St, San Diego, CA 92111) on 3/30 12 - 5 pm and have unique Japanese products and adorable animal/pet goods🌸 Please stop by Nijiya in San Diego🌴 Looking forward to see you!! @ShibaRichy will be there and we have NEW ITEMS: 🐾 Okayama Denim Tote Bag and T-shirts  🐾 Karakusa Collar, Leash, Bandana, and more!   🐾 Unique Face Towels (Dog, Cat,...
---
• animal • barkbash • california • chaparichy • chihuahua • event • festival • orangecounty • pets • pug • shibainu • shibarichy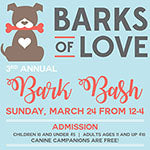 SUN MARCH 24, 2019 | 12 PM – 4 PM PDT LOCATION: Heritage Museum of Orange County 3101 West Harvard Street Santa Ana, CA 92704 The 3rd Annual Bark Bash will be held at the Heritage Museum of Orange County, on the corner of Harvard & Fairview. The event will be held Sunday, March 24, 2019 from 12-4pm, rain or shine, and is a family and dog-friendly event focused on raising money and awareness for Barks of Love, a 501c3 all-breed dog rescue. Elements of the Heritage Museum will be open and available to guests, including the Kellogg House and...